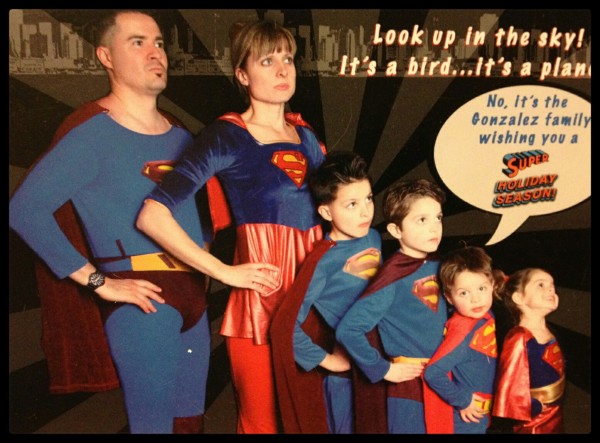 I have many geeky passions, but my favorites are Star Trek and Superman.
At work, I have a Klingon-warrior action figure alongside a Man of Steel statue. On my home-office walls, I have one framed Time cover of James Tiberius Kirk and Jean-luc Picard, and another depicting Superman in commemoration of the the character's 50th anniversary.
Yep, these are my nerd essentials.
So I was delighted to recently discover that my neighbors include a Klingon warrior and a whole friggin' family of supers.