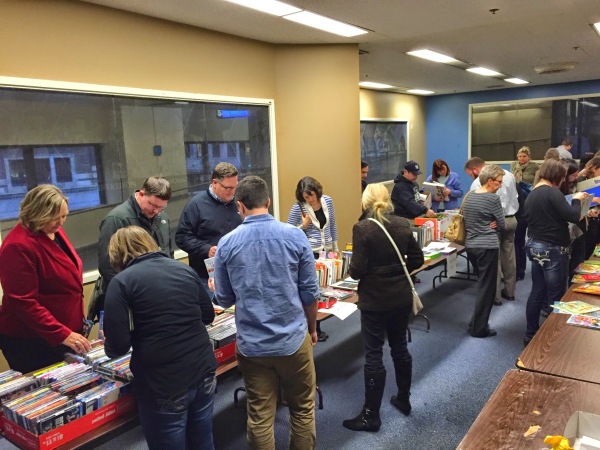 I have a unique holiday tradition: I hold a yearly Pioneer Press "swag sale" for charity.
"Swag" refers to the books, music, movies, tech gadgets and other products sent to the paper for review. This stuff piles up over the course of the year, and I'm in charge of organizing it, boxing it up and putting it in storage.
Then, just before or just after Thanksgiving, I haul it out, spread it onto long tables, and sell it off to fellow staffers and the occasional outsider.