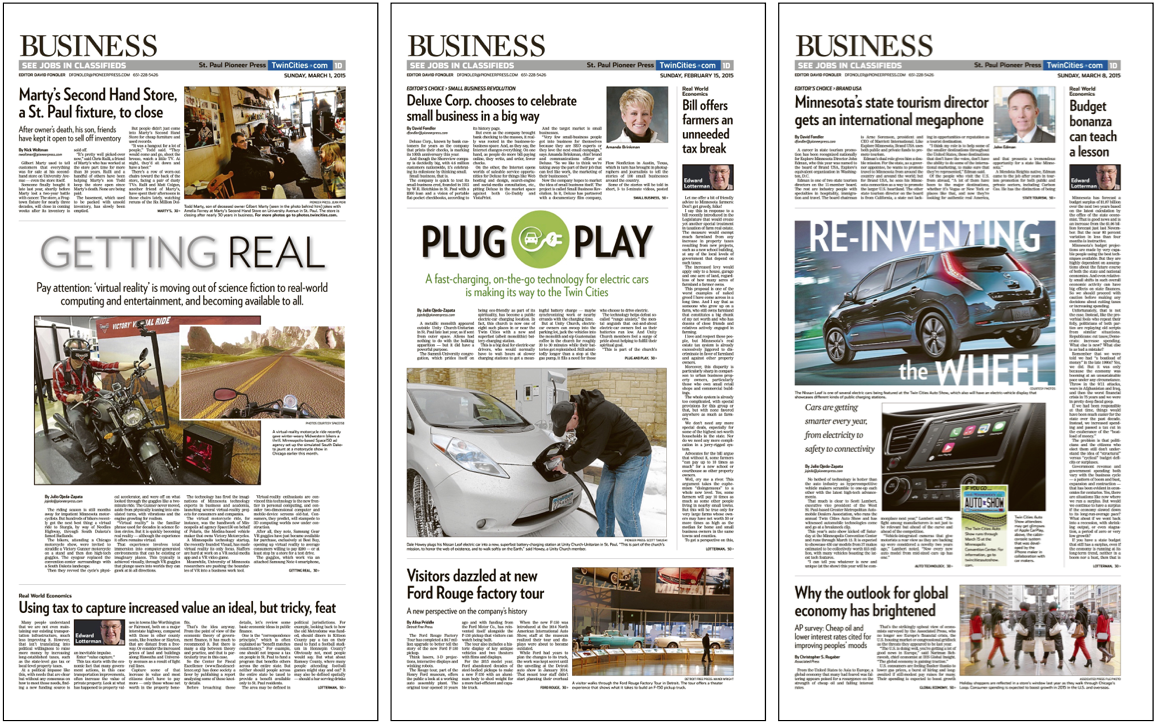 As a technology writer on the Pioneer Press' business desk, I've been on a bit of a hot streak in recent weeks.
Each Sunday newspaper has a standalone business section with a full-color cover. Each of those covers has a lengthy lead story.
For five weeks in a row, I wrote that lead story.